Now open for registration: Cutting Edge Science for Parkinson's Clinicians 2019
Event reports
---
---
In July 2018 the Parkinson's Academy hosted a meeting, sponsored by Bial Pharma UK Ltd in Birmingham. 'Cutting Edge Science for Parkinson's Clinicians' was designed to advance scientific insights for specialists working within Parkinson's disease.
Follow-up meeting:
25 & 26 June 2019 Macdonald Burlington Hotel, Birmingham, B2 4JQ
We are currently planning a follow-up meeting in 2019 and can confirm the 25 and 26 June 2019 as the dates. The meeting will begin around 4.30 pm on Tuesday, 25 June and finish between 4.30 and 5.00 pm on the 26 June. The event is fully funded and includes all meeting materials, an evening dinner with guest speaker Prof Bas Bloem, plus one night of accommodation on the 25th, for non-local attendees.Prof Bas Bloem is the founder and Medical Director of Parkinson Center Nijmegen and co-director of ParkinsonNet at Radboud University Medical Center in the Netherlands.A draft programme will be available in the coming weeks on our website. But here is a sneak preview:
Prodromal Pd, Fact or Fiction? Dr Alastair Noyce (Neurologist, Queen Mary University of London)
What have we learned from the GDNF trial? Dr Alan Whone (Neurologist, University of Bristol)

How do dementia, psychosis and Pd overlap? Prof Iracema Leroi (Old Age Psychiatrist, University of Manchester)

What is the relationship between Ageing, Frailty & Pd Prof Richard Walker (Geriatrician, University of Newcastle)

How can we target the disease mechanisms in Parkinson's disease? Dr Simon Stott (Deputy Director of Research & Development Cure Parkinson's Trust)

More about last year's meeting:
This one-day meeting was chaired by Dr Peter Fletcher and attended by a diverse audience of neurologists, care of the elderly physicians, psychiatrists and Parkinson's nurses. The meeting was a chance to review advances in the clinical understanding of Parkinson's and discuss how to build on these insights in routine clinical practice.Each week we have posted a blog to look at the day's speaker sessions in more detail. Click here to read the articles.Find out more about the previous meeting in the latest ACNR issue (p. 36)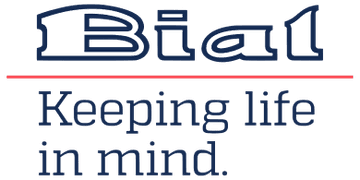 This meeting is supported by Bial and delivered in association with the Parkinson's Academy.
'The things you can't get from the books'
Parkinson's Academy, our original and longest running Academy, houses 20 years of inspirational projects, resources, and evidence for improving outcomes for people with Parkinson's. Led by co-founder and educational director Dr Peter Fletcher, the Academy has a truly collegiate feel and prides itself on delivering 'the things you can't get from books' - a practical learning model which inspires all Neurology Academy courses.